Testimonials
EXCELLENT AMBIANCE Excellent ambience, food and activities - had a lot of fun and great time. Will recommend highly to others and looking forward to come back soon.
STEVE JACOBS
HR- HCL
PERFECT STAY We had a perfect stay at Club Platinum Resort. The environment and the atmosphere helped us to relax. We had a very good stay.
ABHAY SHARMA
Sales Manager-NIYO Solutions
blog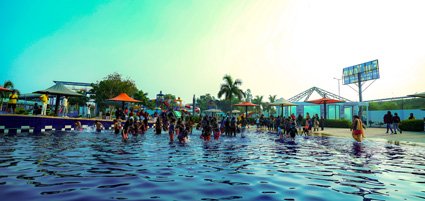 Best Place for Day Outing Near Delhi NCR
Updated on 16/4/2020
Heaven on Earth!!
CLUB PLATINUM RESORT is a stunning place for friends and family to hang out for a weekend trip away from the fast pace and loud life of the city that makes it the best family picnic spot in Delhi/NCR and you will sense it as soon as you set foot in this amazing place. Experience the beauty of the place that is an ideal combination of serenity, quietude, and exuberance.
Whether it be a Water Park plan, Family Picnic, Corporate meetings, or conferences, we have you covered!!
2 Comments | 5 Likes