It is truly said, 'Marriages are made in Heaven'! So, to celebrate this special occasion, one needs a special destination.
The Club Platinum Resort offers an ideal getaway for Engagements, Weddings, Receptions, Anniversaries, Renewal of your vows, and any other Social Gatherings one can think of. Our professional team member assists you with the entire Wedding Planning Services along with Decoration Services. We believe in 'Atithi Devo Bhava' and assure you to be looked after during your event. Be it a Mehndi, Sangeet, Anniversary, Wedding reception for a family occasion; you can have the events till late and have your friends & entire family stay overnight making The Resort your home.
Behold the experience of our great hospitality and make unforgettable memories.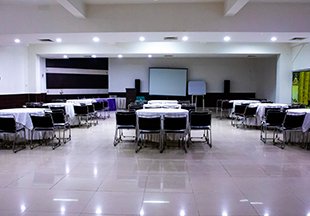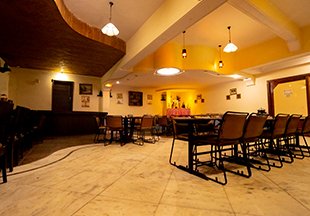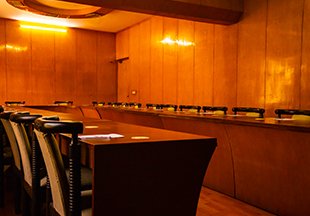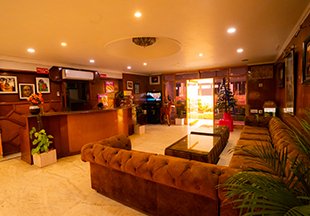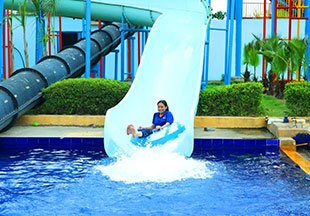 Magic Twist 40 ft high
Huge Slide in which a Rider sits on the Tube holds its handle and through twists and turns plunges in the Pool with a great Speed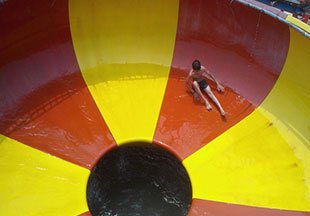 Tornado-45 Ft High
Cylindrical Tunnel Body Slide in which a Rider through the elevation and Water Flow plunges in the Pool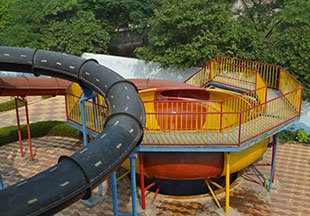 Black Hole 40 Ft High
Cylindrical Tunnel Slide in which a Rider through the elevation and Water Flow plunges in the Pool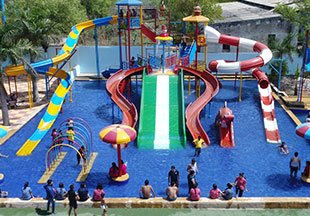 Family Pool 25 ft High
A collection of 6 Slides, 3 Umbrellas, Giant Crazy Bucket, Rainbow,1 Dragon,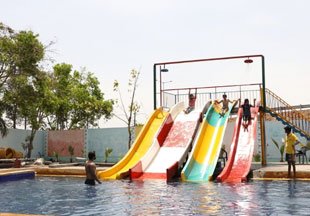 OTP Pool 25 Ft High
A Collection of 3 Slides with a huge Pool to plunge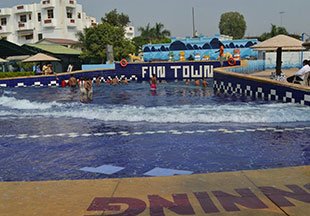 Wave Pool
A huge Pool which can accommodate 80 to 100 Persons at one time and where Waves are generated artificially creating an atmosphere of sea beach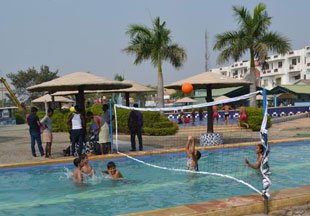 Water Volleyball
We are all set to introduce Water Volleyball at Club Platinum Resort for the first time. Pool with Volleyball net in between dividing the Pool into two equal parts.
Testimonials

"EXCELLENT AMBIANCE Excellent ambience, food and activities - had a lot of fun and great time. Will recommend highly to others and am looking forward to coming back soon."

STEVE JACOBS
HR- HCL

"PERFECT STAY We had a perfect stay at Club Platinum Resort. The environment and the atmosphere helped us to relax. We had a very good stay."

ABHAY SHARMA
Sales Manager-NIYO Solutions

"WONDERFUL EXPERIENCE We had a unique & wonderful experience. Enjoyed well and thank you ".

SMRITI
Managing Director- Royal Cliff

"AWESOME RIDES Awesome rides and water park. Resort was very clean and staff was very supportive.. Swimming pool was clean and it has other play activities included for child to enjoy. Loved the water sports..."

ABHISHEK SNGH
Finance Head- INDIGO

"BEAUTIFUL LOCATION Resort location is beautiful. Great views and wonderful facilities especially the Banquet Hall . Great food too. Courteous staff, excellent service and comfortable stay "

NITESH OJHA
EDITOR- INDIA NEWS